GOLF SUPPLEMENT - FORUM PARTICIPANTS
Romania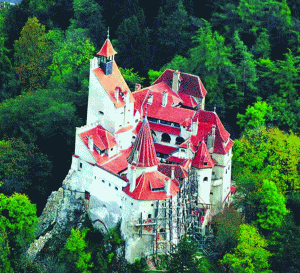 document ataşat
România
apasă

aici

pentru a descărca
Romania is expected to return to economic growth in 2011, after a 1.2 percent drop in 2010. Even though, in the beginning of the crisis, the government didn"t seem to be aware of the effects of the international economic turmoil, in 2009 they were forced to resort to an agreement with the international financial institutions, to sustain the budget deficit.
The agreement of 20 billion Euros with the International Monetary Fund, the World Bank and the European Commission was accompanied by drastic austerity measures, which were adopted in mid-2010. The VAT was raised from 19 to 24 percent, and wages in the public sector were slashed by 25 percent.
As a result, inflation climbed to 8% in 2010. According to IMF estimates, economic growth will be fueled by exports and industry this year. According to analysts, adjustments are sorely needed when it comes to tax evasion, the pension system, agriculture, infrastructure and management abilities. In their opinion, predictability and stability is needed to encourage foreign investments that Romania is depending on.
• Advantages that Romania offers to foreign investors
When considering Romania as a possible location for their businesses, foreign investors weigh the benefits offered by Romania. These are presented by the Romanian Center for Promoting Trade and Foreign Investments as follows:
• Market and location
- one of the largest markets of Central and Eastern Europe gateway to the European Union
- attractive location: situated on the inflection between the EU, the Balkans and the countries in the CIS, Romania is crossed by three pan-European corridors: Corridor IV, which connects Eastern Europe to Western Europe, corridor IX, which connects Northern and Southern Europe, and corridor VII - the Danube, which facilitates river transports, by connecting the port of Constanţa with Northern Europe, through the Rhine.
• Resources
- skilled, competitively priced labor (solid skills in foreign languages, technology, IT, engineering etc.)
- rich in natural resources, oil and natural gas, fertile soil
- high potential for tourism.
• Politics
- EU member country
- stability factor in the region - NATO member
• Foreign relations
- treaties and bilateral agreements with other countries on avoiding double taxation, and promoting and protecting investments, respectively
- bilateral diplomatic relations with 177 out of the 191 members of the UN, plus the Holy See, The Military Sovereign Order of Malta and the National Palestinian Authority.
- member of the UN and other international organizations
- free trade agreements under the "EU Common Trade Policy"
- founding member of the WTO.
• Legislation
- legislative provisions of the EU
- fiscal policy regulated by the Fiscal Code.
• Other benefits
- well developed GSM networks
- well developed industrial infrastructure, including in the oil and petrochemical sectors
- the presence of numerous international banks
- maritime and river transportation facilities.
<link>http://www.bursa.ro/supliment-golf-participanti-la-forum-romania-115055&s=companii_afaceri&articol=115055.html<link2>România<link3>
Capitala : Bucureşti
Moneda / Currency: Leu (RON)
Rata inflaţiei / Inflation rate: 2010 - 8%; 2009 - 4,7%
Articole din aceeaşi secţiune